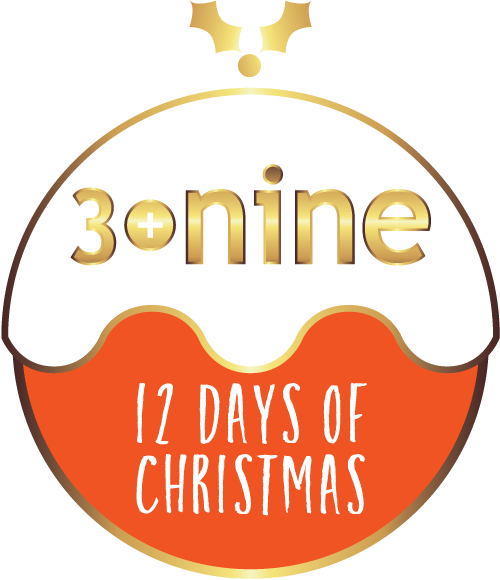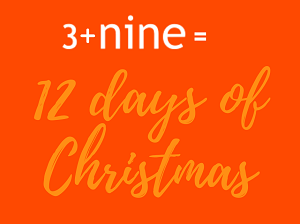 Here at 3:nine we wish you all a very peaceful Christmas, and a healthy, prosperous 2021.
What. A. Year.
2020 has been tough for everyone, and its impact has been far-reaching.
We want to spread a little bit of joy this festive break by remembering the good that a bad situation can bring out of people.
That's why this year our 12 days of Christmas is back, but with a feelgood twist.
Over the course of two weeks, we'll be gifting you six of our favourite campaigns from over the year that have shone light on, or raised money for, good causes.
At the end, you'll have the chance to vote for your favourite pick of the bunch.
What's more, we'll then be making a donation to the charity whose campaign wins the highest number of votes.
So keep your eyes peeled – we'll be posting our top campaigns and voting poll here on our Christmas webpage, Twitter, Facebook and LinkedIn.
The winning campaign will be announced on the 23rd December!
Good luck!
From your 3:nine team and our wonderful, expert associates.
Voting is open!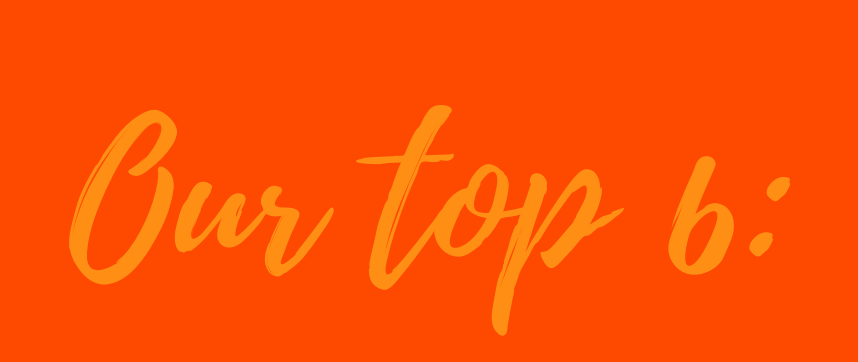 With school closures enforced due to lockdown, many children who rely on school meals were beginning to go without, and already overstretched parents had their hands even more full.
For that reason, in April 2020 the #SaveWithStories campaign was launched in the form of a transatlantic charity partnership between No Child Hungry in the USA and Save the Children in the USA and the UK.
Introduced by model Poppy Delevingne, the UK campaign featured Benedict Cumberbatch, Thandie Newton and David Tennant, before concluding with a story from Save the Children UK's patron, the Princess Royal.
Filmed in the stars' homes during lockdown, often on smartphones, the video stories had an intimate, informal feel.
On top of offering hard-pressed parents some respite, at the end of each story viewers were encouraged to make a donation to help families in the UK who continue to face severe hardships including food poverty and a lack of essential items. The result? In the UK, the campaign helped to raise urgent funds for Save the Children's Emergency Coronavirus Appeal, which has so far raised £1.4m to support families in the UK and around the world.
Read more here.
Scent has the strange power to take us back to a specific time and place.
With everyone's calendars being wiped for the year, Earl of East London, a boutique home fragrance brand, decided to help us out by launching its 'Scents of Normality' campaign, allowing its customers to recreate the scent of some our most longed-for hangout spots in the comfort of our own homes.
This took the form of a brilliant limited-edition range of candles; The Local, The Cinema and The Festival.
The Cinema, for example, is defined by "A heady fusion of salt popcorn, foam banana & glistening hot dog, enveloped in a fug of recirculated air".
The Local? "Top notes of spilt beer, hair pomade & chip fat jostle amongst a pungent base of varnished teak and sticky carpet".
The creative campaign received an overwhelming response, with the 'tongue in cheek' scents being featured in the Evening Standard, METRO, Balance, the Perfume Society, Creative Review, the Dieline, Campaign Live, Tatler, the BBC, among others.
What's more, a total of £12,015 was raised for Hospitality in Action.
Read more here.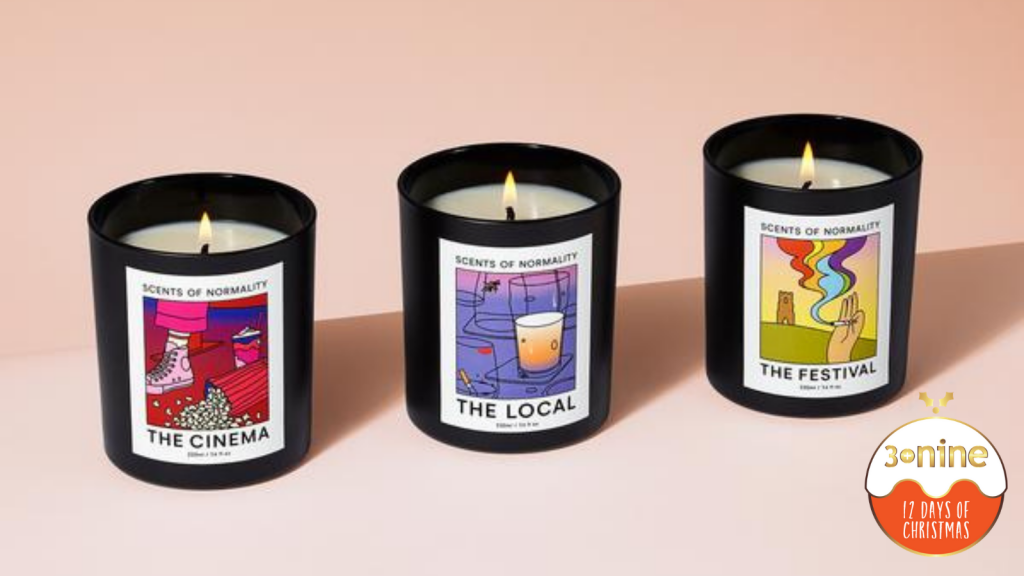 The London Marathon is a huge fundraising opportunity for hundreds of charities across the UK. In fact, in 2019 the one-day event raised more than £66.4 million for thousands of charities.
This meant that the cancellation of the 2020 event due to the Covid-19 pandemic was particularly hard-hitting for those who rely heavily on this annual income.
In response, the 2.6 challenge was created, a nationwide fundraising campaign to raise vital funds to help save the UK's charities.
Launched on Sunday 26 April, the campaign urged participants of all ages and abilities to become 'Home Heroes' by choosing a challenge related to 2.6 or 26 – from running 2.6 miles to holding an online workout with 26 friends – and then asking friends and family to sponsor them to make up for the funds lost by the London Marathon not going ahead.
Participants were able to inspire others to take part by sharing pictures or videos of their challenge on social media by using the campaign's official hashtag, #TwoPointSixChallenge.
The result? Huge.
The campaign succeeded in recruiting hundreds of world-class athletes and A-list celebrities to complete a challenge including Gareth Bale, Rod Stewart, and Dame Kelly Holmes, and dominated social media as the No.1 trending hashtag on Twitter in the UK on April 26th.
The campaign also generated coverage in hundreds of national news outlets including BBC Breakfast, ITV News, and BBC Sport, and attracted 320,000 visitors to the campaign website.
In the first day the campaign raised over £5 million, with more than £11 million raised in total for nearly 4,000 charities.
Thanks to the campaign's success, a whitepaper analysis has been published on the future of fundraising and uses the 2.6 Challenge as an example to illustrate why creativity and new technology are vital for the sector to combat donor fatigue.
Read more about the campaign results here.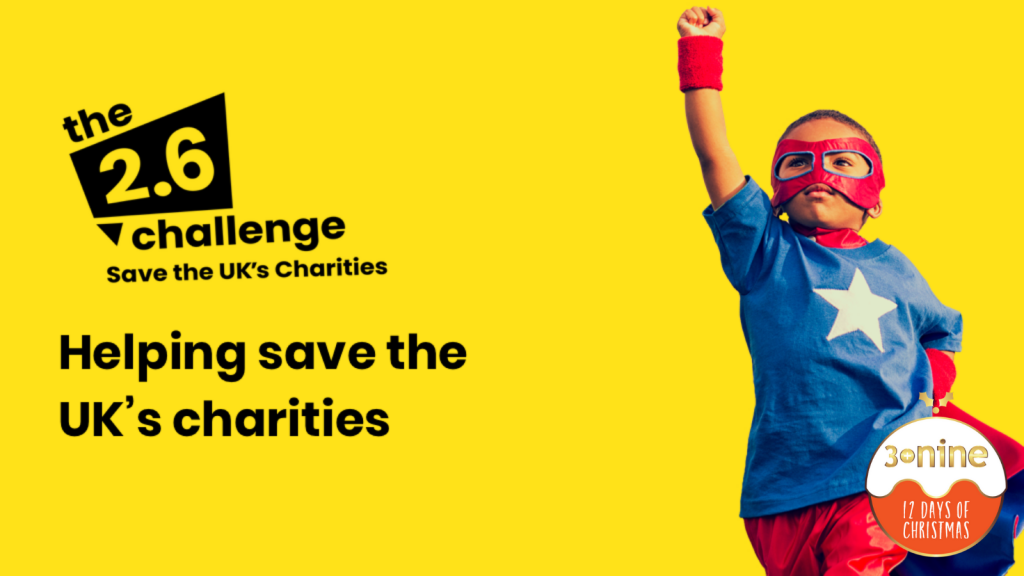 Many of us were gutted when we heard that the country's much-loved pubs would close during lockdown.
In response, Camden Town Brewery gave their Brewery Bar a digital makeover, designed to help keep the community spirit alive for Britain's pub lovers by allowing them to enjoy "IRL pints in a URL venue".
With a whole host of live activities for beer, food, music and art fans, the campaign offered a way to still get that after-work pub feeling whilst our locals were closed.
Events included self-isolated quiz nights hosted by comedian Joe Weller, cook-along masterclasses via partnership with UK-based Pasta Evangelists, live gigs, and comedy shows through Instagram Live.
Live events were then published to the brand's Instagram stories, available for catch-up for those who had conflicting digital plans.
Launched in support of Hospitality Action's Covid-19 Emergency Fund, visitors to the online watering hole could make donations through a 'digital tip jar' or via the Camden Web Shop, enabling the charity to help all those in hospitality whose livelihoods have taken a hard hit.
Find out more here.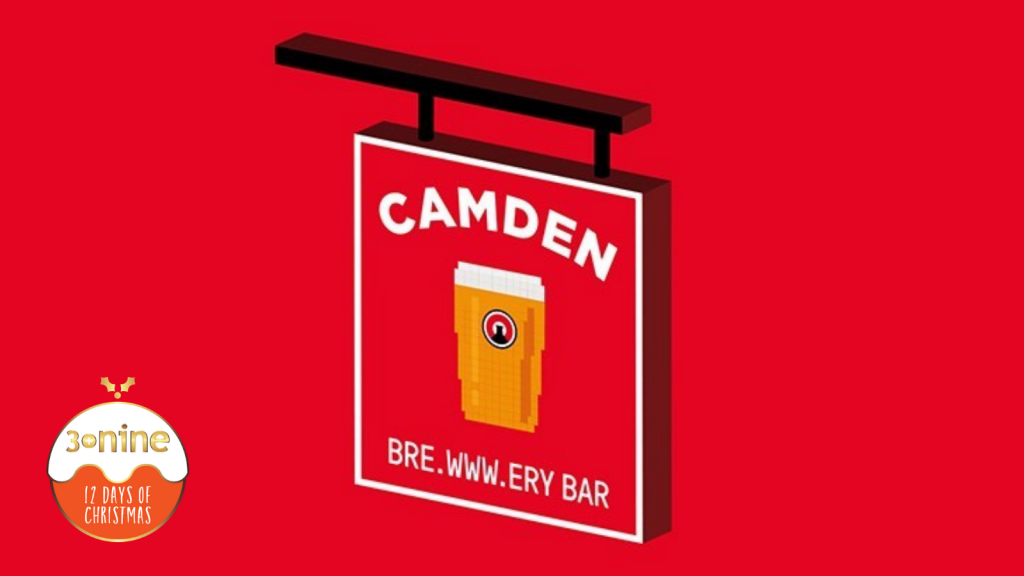 In April, Solihull-based gym wear giant Gymshark called on the people of Birmingham to 'sweat for the NHS' in a bid to raise £175,000 for the Birmingham Women's and Children's hospital.
With nurses tallying up an average 20,000 steps a day, the brand tapped into its fitness-loving audience by challenging them to run, weightlift, take part in some HIIT or yoga – whatever type of exercise they fancied – and then upload a sweaty photo with the hashtag #NHSSweatySelfie on their socials.
For every selfie uploaded, Gymshark vowed to donate £5 per person per day to Birmingham Women's and Children's Hospital Charity.
A no-brainer for the Gymshark audience, they no doubt rose to the challenge. Almost 36,000 selfies with the hashtag #NHSSweatySelfie were uploaded to Twitter, Facebook and Instagram.
Not only did the campaign kick people out of lockdown laziness, but it also raised a total of £180,000 to support NHS heroes and the critical work they do – smashing Gymshark's original target.
Read more here.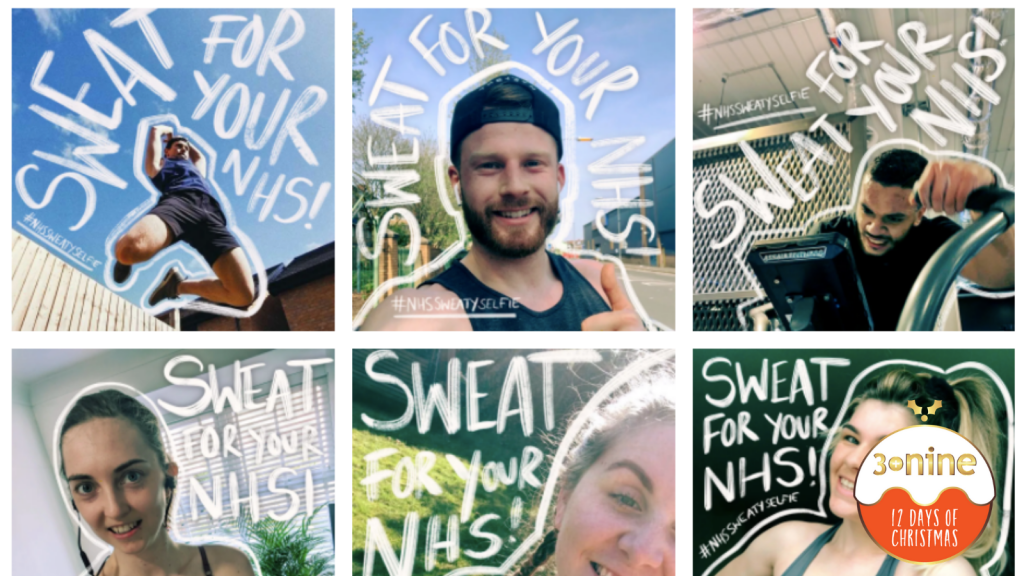 As the nation took on the challenge of lockdown, Guide Dogs hosted its virtual tea party on Tuesday 21 April, National Tea Day, to help raise the nation's spirits over a cuppa.
For the hour-long event, the charity encouraged people to share a selfie of themselves with a cup of tea.
Awareness of the event was raised through its dedicated hashtag, #GuideDogsFamily.
The event saw thousands of people join via Facebook, sharing videos and photos of all things Guide Dogs, including some of the country's most loved celebrities.
Martin Clunes even did a live national television interview in his pyjamas to mark the occasion!
Other famous faces who supported on the day included Alan Titchmarsh, Sir Andy Murray and Dame Julie Walters.
What's more, the huge event even set a new Guinness World Record for the world's biggest virtual tea party!
The campaign helped to raise vital funds to help ensure people with sight loss don't feel alone during this time by encouraging those taking part to to donate the price of a cup of tea or coffee either on Facebook or the charity's website.
In September 2020, the charity was announced as the winners at 21st annual Charity Times Awards for its record breaking Virtual Tea Party in April in the 'Best Social Media Presence'.
Find out more about the heart-warming campaign here.