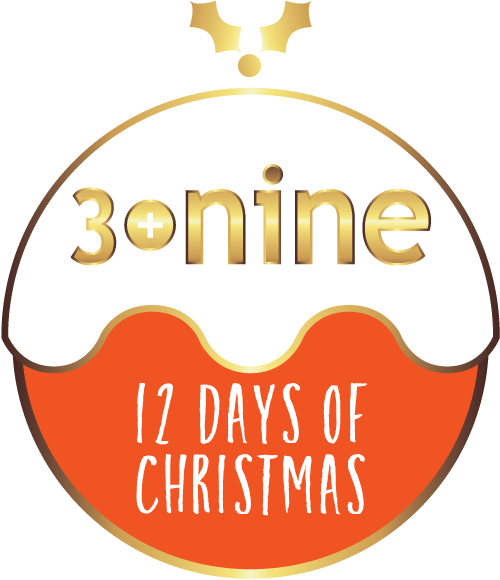 3+nine = 12 Days of Christmas
Here at 3:nine we wish you all a very joyous, peaceful Christmas, and a prosperous 2020.
To celebrate the festive season, we are holding a 12 Days of Christmas stories competition (no, a clever pun isn't just all we'll be offering!). Throughout December, we will be publishing the top 12 PR and marketing campaigns that caught our eye this year.
From heart-warming, humorous stories, to campaigns that have highlighted causes that need to be addressed in modern society, they all serve as a reminder that PR and marketing is an industry that is constantly evolving and stretching outside of the box more than ever.
We'll publish them here on our Christmas competition page, or you can spot them on our Twitter, LinkedIn and Facebook pages.
So, keep your eyes peeled and join our competition to be in with the chance to win some tasty seasonal treats. All you have to do is simply answer a question about one of the campaigns.
We shall be announcing the lucky winner on our social media on the 23rd December.
Good luck! From your 3:nine team and our wonderful, expert associates.
OUR TOP 12
Kicking off our top 12 campaigns of 2019 is Go Vilnius, which received an International Travel and Tourism Award in November 2019 for its eyebrow-raising campaign branding Vilnius as the 'G-spot of Europe', increasing visitor numbers to the city by up to 37.8%.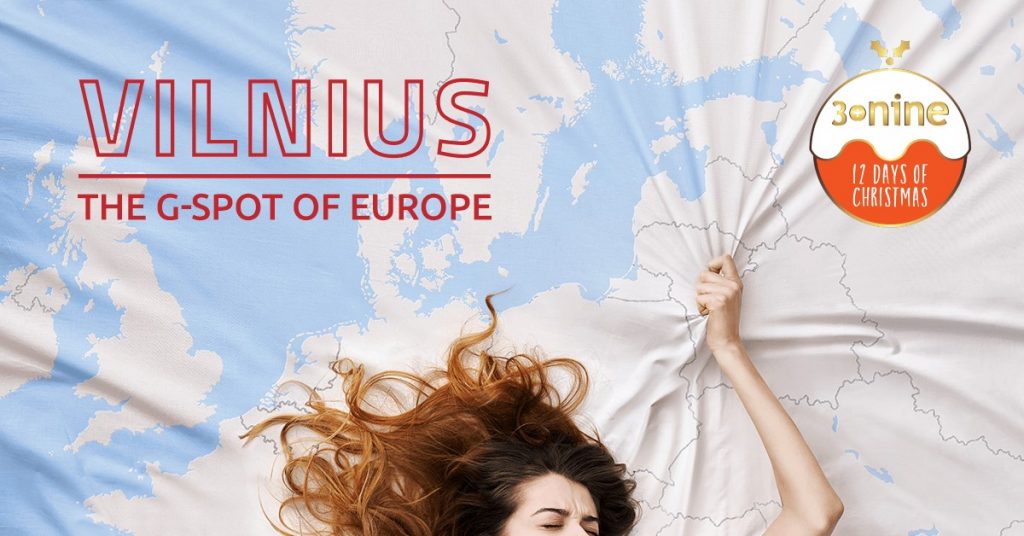 Our next top campaign is from Renault, which installed a billboard that reacts to real-time pollution levels in Bucharest, one of the most congested and polluted cities in Europe. The campaign therefore aimed to counteract the notion among Romanians that electric cars were unaffordable, by dropping the price of the electric 'Zoe' in accordance to the pollution average. Members of the public were able to claim the discount online there and then, which they could subsequently report to their dealership.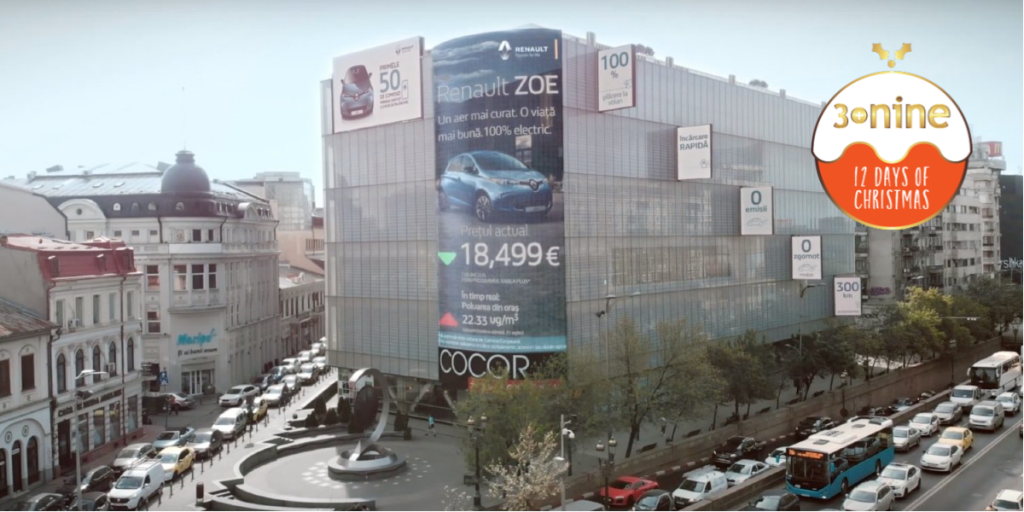 Next is Channel 4's quirky 'Complaints Welcome' campaign, in which onscreen talent hit back at genuine complaints made by viewers with bold, witty responses. The campaign celebrates the broadcaster's diversity, reinforces the message that stimulating debate is at the core of what it does, and challenges the way its viewers think about the world.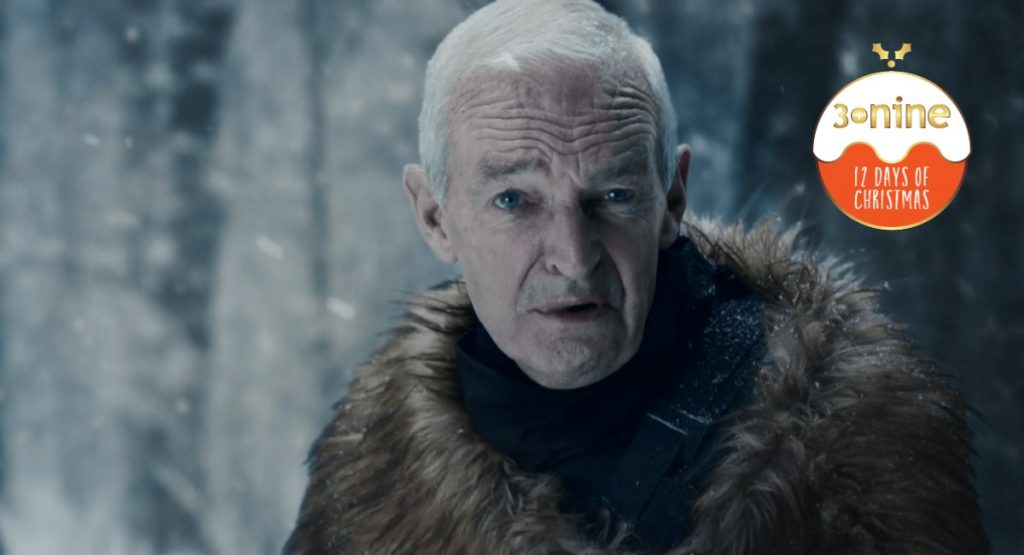 Number 4 is Carlsberg's 'probably not the best' campaign, in which the brand admits it sacrificed brewing quality for quantity and price. The brand honesty reaped its rewards, with awareness of Carlsberg's advertising increasing to 9.7% among British consumers. It also appears to be getting people to try the beer again, with consideration rising to 3.1 points among former customers.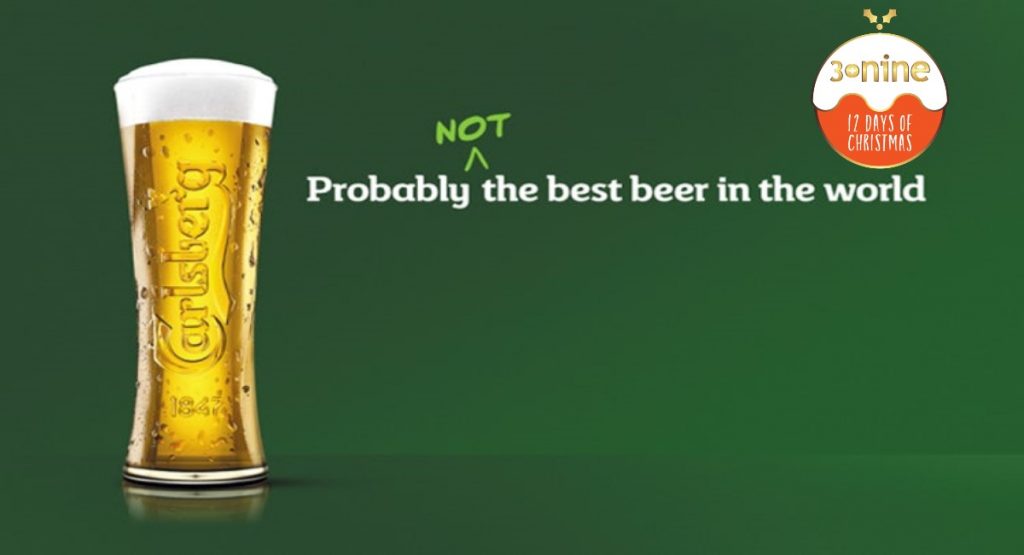 The next campaign (which pulled on our heartstrings!) is by Cadbury, which teamed up with Age UK by removing the words from its products and donating 30p for every bar sold. By 'donating its words', the chocolate brand aimed to shed light on the 1.4 million older people who struggle with loneliness in the UK, in a bid to encourage customers to check in and catch up with their elders. This taps into data from YouGov which reveals that almost half of Brits like brands that are willing to get involved in social issues (46%), and many are motivated to donate to charity because they believe in the cause (52%) or have had personal experience of the charity (19%).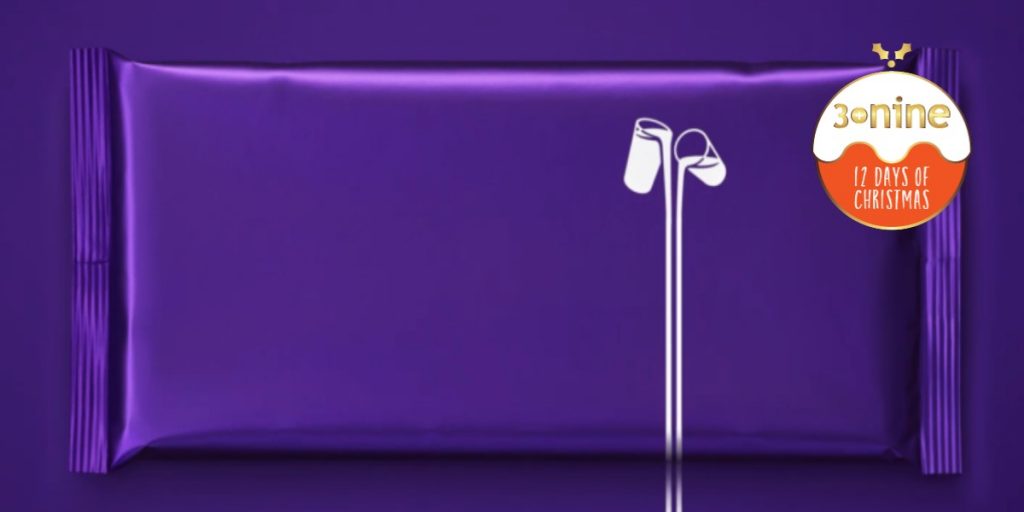 To encourage the 70% of Germans who fly abroad for their holidays to take a staycation, German Rail launched its 'No Need to Fly – Around the World in Germany' campaign, next on our list. The campaign used a clever algorithm to produce doppelganger destinations, comparing Germany with other international landmarks. This carried the message that with domestic trips, customers can get the same breathtaking scenery for a fraction of the price. The promotion had a 6.61% conversion rate and precipitated an impressive revenue increase for the brand.
Fancy living like Monica Geller or Homer Simpson? IKEA decided to turn that into a reality for customers with its 'Real Life Series' campaign, in which the brand recreated famous living room sets from Friends, The Simpsons and Stranger Things, using solely its own products. The campaign was a 'huge hit' and 'exploded on social media', meanwhile boosting traffic to the brand's products by 50%. The campaign was created for the Middle East by Publicis Spain. Speaking on the inspiration for the campaign, Eduardo Marques, chief creative officer of Publicis Spain, affirmed that "Pop culture is something everyone relates to" and "we need to jump more into pop culture and be part of what people love".
Drawing on the fun, fulfilment and authentic moments that a role in health and care can offer, Devon County Council and creative partner AB created the 'Proud to Care Devon' campaign, targeted at Generation Z. With a short timeline, the campaign aimed to encourage more 17 to 25-year-olds with the essential values of compassion, commitment and caring to apply for roles on the Proud to Care Devon website. The campaign exceeded all the KPIs as well as its target of 120 job applications, receiving a total of 142.
Catching the eye of busy Londoners is a tough job, but somebody's got to do it. Marsh and Parsons managed to do just that with their playful 'Matching people and property' campaign which injected some humour and humanity into real estate. The aim of the campaign was for the Marsh and Parsons to position itself as an 'emotionally engaging brand that is true with the metropolitan consumer'. The result was hugely encouraging for the brand, with ad recall among home movers in London and the south-east increasing by 62%, brand awareness by 17%, and a jump from the 7th largest estate agent in their competitor set to 3rd.
In a hard-hitting campaign, the Children's Society offered the public to step into the grim reality suffered by some of Britain's youth. By entering the 'Store of Modern Childhood', customers could purchase goods which draw attention to modern-day issues including poverty, knife crime, bullying and sexual exploitation. However, visitors can also transition into The Gallery of Optimism, which The Children's Society hopes might help to inspire a brighter, better future for children across the UK.
In a bid to reverse the gradual extinction of primary school libraries, with 53% of teachers reporting that they do not have a library in their school, Penguin Random House launched its 'Puffin World of Stories' campaign. The campaign aimed to transform libraries in order to ensure that they are properly managed and equipped, and that all children have access to a library. The results are proof of the campaign's success: reaching 14,500 pupils, with 29,000 books donated to 58 schools, 101 teachers taking part in training, and reading initiatives in schools increasing from 38% to 94% of schools.
Beer and career advice on tap! LinkedIn unveiled its 'Linked Inn' pub in spring 2019, a melting pot of professionals, employers and potential candidates alike. Guests were able to take advantage of the 'Daily Live Jobs Specials' and unlimited career advice. The aim of the campaign was to show how socialising within your professional network can open up new opportunities and play a powerful role in helping you land your desired role. 57% of people who saw the campaign agreed that the community on LinkedIn could help them in their job search, 43% said they would be more inclined to do so, and 48% viewed the platform as a 'Place for people like me'.
Roll up roll up… The big 3+nine days of Christmas competition is here!
Answer our quickfire question to be in with the chance of winning some delicious M&S festive treats!
Psssst… The answer is in the article!
Our competition is now closed. We can confirm that the correct answer was '24%'. Thank you to all those who took part – the winner will be announced on social media on Monday 23rd December. Merry Christmas!