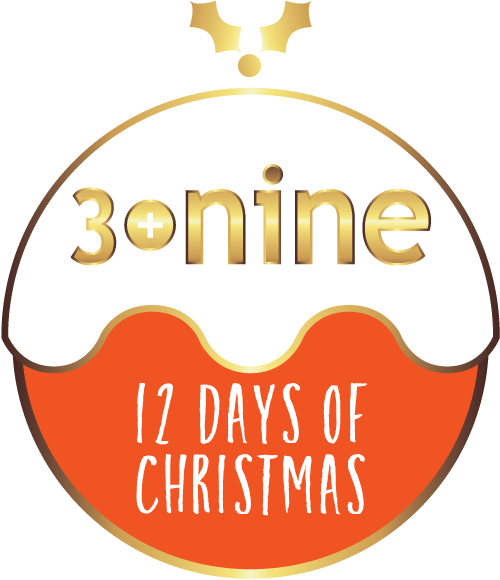 3+nine = 12 Days of Christmas
Here at 3:nine we wish you all a very joyous, peaceful Christmas, and a prosperous 2020.
To celebrate the festive season, we are holding a 12 Days of Christmas stories competition (no, a clever pun isn't just all we'll be offering!). Throughout December, we will be publishing the top 12 PR and marketing campaigns that caught our eye this year.
From heart-warming, humorous stories, to campaigns that have highlighted causes that need to be addressed in modern society, they all serve as a reminder that PR and marketing is an industry that is constantly evolving and stretching outside of the box more than ever.
We'll publish them here on our Christmas competition page, or you can spot them on our Twitter, LinkedIn and Facebook pages.
So, keep your eyes peeled and join our competition to be in with the chance to win some tasty seasonal treats. All you have to do is simply answer a question about one of the campaigns.
We shall be announcing the lucky winner on our social media on the 23rd December.
Good luck! From your 3:nine team and our wonderful, expert associates.
OUR TOP 12
Kicking off our top 12 campaigns of 2019 is Go Vilnius, which received an International Travel and Tourism Award in November 2019 for its eyebrow-raising campaign branding Vilnius as the 'G-spot of Europe', increasing visitor numbers to the city by up to 37.8%.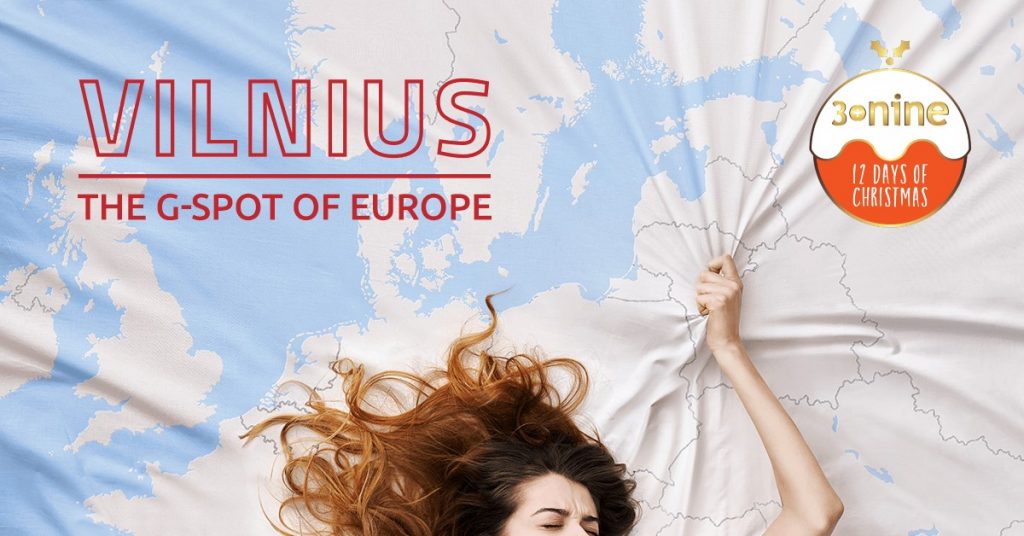 Our next top campaign is from Renault, which installed a billboard that reacts to real-time pollution levels in Bucharest, one of the most congested and polluted cities in Europe. The campaign therefore aimed to counteract the notion among Romanians that electric cars were unaffordable, by dropping the price of the electric 'Zoe' in accordance to the pollution average. Members of the public were able to claim the discount online there and then, which they could subsequently report to their dealership.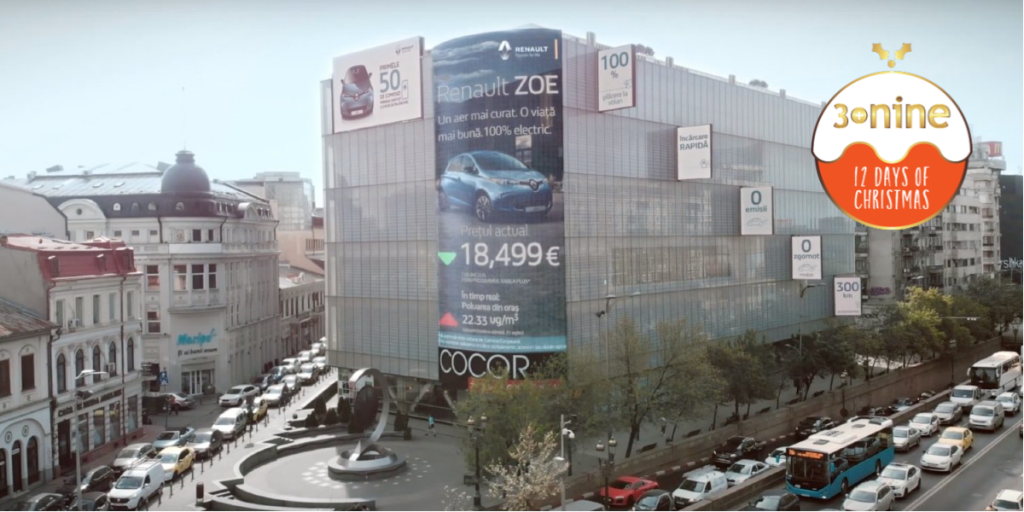 Next is Channel 4's quirky 'Complaints Welcome' campaign, in which onscreen talent hit back at genuine complaints made by viewers with bold, witty responses. The campaign celebrates the broadcaster's diversity, reinforces the message that stimulating debate is at the core of what it does, and challenges the way its viewers think about the world.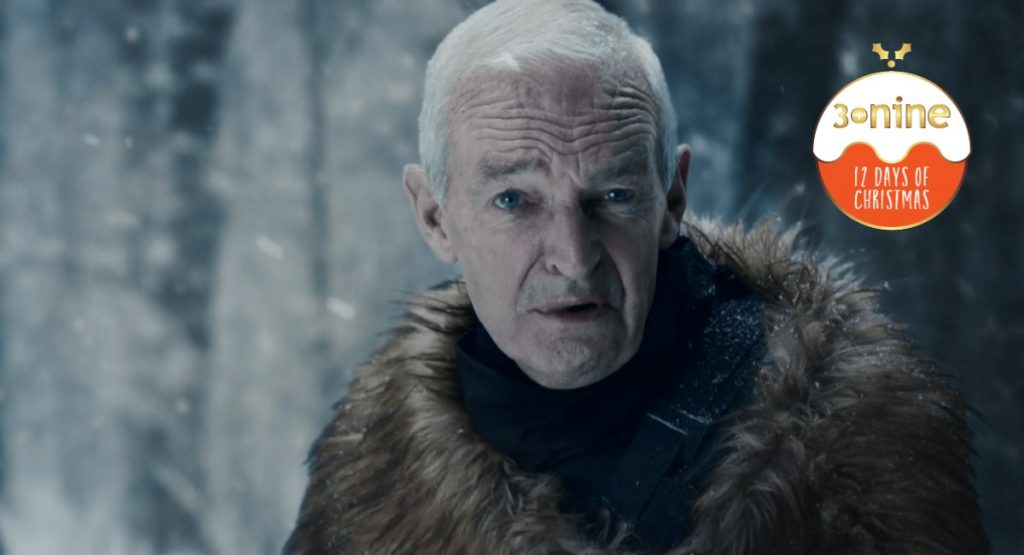 Number 4 is Carlsberg's 'probably not the best' campaign, in which the brand admits it sacrificed brewing quality for quantity and price. The brand honesty reaped its rewards, with awareness of Carlsberg's advertising increasing to 9.7% among British consumers. It also appears to be getting people to try the beer again, with consideration rising to 3.1 points among former customers.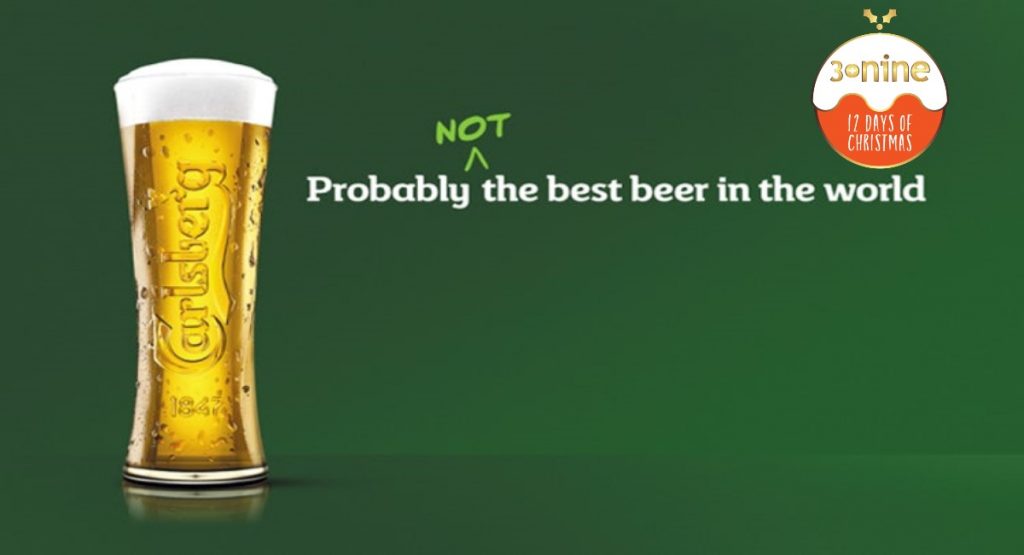 The next campaign (which pulled on our heartstrings!) is by Cadbury, which teamed up with Age UK by removing the words from its products and donating 30p for every bar sold. By 'donating its words', the chocolate brand aimed to shed light on the 1.4 million older people who struggle with loneliness in the UK, in a bid to encourage customers to check in and catch up with their elders. This taps into data from YouGov which reveals that almost half of Brits like brands that are willing to get involved in social issues (46%), and many are motivated to donate to charity because they believe in the cause (52%) or have had personal experience of the charity (19%).